Tijdens het congres Trends in Kids-, Jongeren- & Familiemarketing op 29 september gaat Kevin Thompson (Joint MD bij Tapestry) in op de Coca-Cola case: Why Generation Z is Choosing Happiness.
Daarbij staan de volgende 3 elementen centraal:
What happiness means to young people today
How this differs from previous generations
How society inhibits and supports teens' happiness
Kevin geeft alvast een kleine tip van de sluier.
Synopsis
Coca-Cola stands for happiness and optimism. It decided to commission an in-depth study on teen happiness as it felt there nothing comparable that focused on how young people choose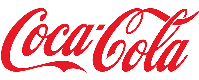 happiness rather than chase it.
The study explores what happiness actually means to young people today and how this differs from preceding generations. Along the way we learnt how teens can teach us about their happiness and how society helps or hinders their efforts to attain it.
To tackle this subject requires a comprehensive approach. Tapestry undertook a quantitative study with teenagers aged 15-19 in eight European markets. This examined happiness from a number of angles and led to a number of important findings and themes. These were presented, debated and refined in an expert salon put together by Flamingo's Cultural Intelligence team in London, and further tested through one-to-one interviews with neuroscientists and prominent teen commentators and bloggers.
Kevin Thompson, Joint MD Tapestry
Kevin's one of the founding members of Tapestry, leading consumer journey and in-depth studies from the London office. Prior to Tapestry, Kevin was part of the Strategic Consulting team at Ipsos OTX, based in Austin, Texas. There he led numerous Consumer Decision Journey studies for clients including Microsoft, Unilever, Google and Wells Fargo, working with a multi-disciplinary team of brand, media and design consultants. Before this he was SVP of Digital, Social and Mobile at Ipsos MediaCT based in New York, and, earlier, a Director of OTX UK. He's spoken at numerous conferences and written papers on emerging digital media trends, take-up of technology and
the relationships people have with media devices.
Tapestry
We're a new type of research agency formed with the point of view that the world is awash with information. Understanding how everything connects and what it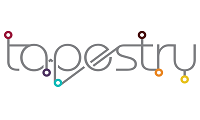 all means is the new challenge for market research.
This is what we do at Tapestry. At our core we're market researchers, which means we get consumers, wherever they are and whatever they do. But we go further. We connect information in any format – qual, quant, sales, media & social data – to help you answer the toughest questions.
What really makes us different is our breadth of perspective and our understanding of consumers. This drives our thought-provoking study design. It's also what makes our output stand out; a report distilling complex data into an interesting story, an infographic or even software that's integrated into your planning process – whatever you need to connect to the meaning behind the information.
Find out more at www.tapestryresearch.com
---
Trends in Kids-, Jongeren- & Familiemarketing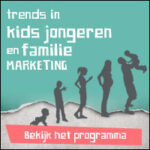 Kevin Thompson is een van de sprekers van het congres Trends in Kids-, Jongeren- & Familiemarketing. Tijdens dit jaarlijkse congres krijg je inzicht in de belevingswereld van kids & jongeren, mede in relatie tot hun ouders, en hoe je de connectie creëert met deze doelgroep. Benieuwd naar het programma, de praktijkcases, rondetafelsessies en bootcamps? Kijk dan snel op www.kidsenjongeren.nl/congres.